Setmore review
   Setmore is the best online scheduling app which is generally built for scheduling, online bookings, online payments, Reviews, Website widget, Appointment and classes.It is useful in any device and also performs very well.
In small businesses, community organizations, NGO's and for solopreneurs also setmore works very effectively to connect customers online.Lot of customers recommend setmore because it helps to attract and convert customers into regular users.
Setmore is generally a device-friendly, user- friendly and stress-free scheduling software to use.
---
Setmore setup:
If you want to create a setmore account which is generally a very very easy process just follow the steps given below.
1.Visit official website of setmore which is www.setmore.com.
2.Now, click on the "Create Free Account" button.
3.You get three ways to login in into setmore:
-using your email address
-Facebook login
-Google login.
Now, update some information like your business name,type of industry,your business hours, staff information and services you provide.
Then after your account is created. Because of this your booking page will be furnished completely and it will occur in front of customers when they need it.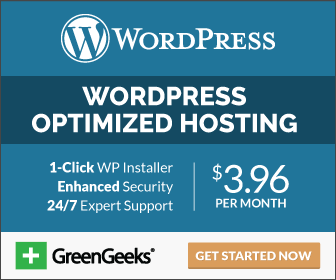 ---
Setmore owner login
You may offer an online appointment calendar to your staff members when you create your SetMore account to manage appointments. In your account customers book from your website which looks great.
SetMore is a best scheduling app which helps you to control all actions of your staff members and customers too.Generally, setmore ensures that each of your service providers have their own appointment calendar, due to which they scan all appointments fastly.It useful to manage workload too.
You can easily set-up your staff logins at your own SetMore account.The process is given below:
1. Do your SetMore Account Login and go to "Settings".
2.Then Change your SetMore account settings.At the left sidebar, you will notice "Staff Members" to create their login.Then Creat staff member login.
3. Choose the name of your 'Staff Member' for which you wish to create login. Click over the name and select "ON" which is next to the 'Staff Login' option.
4.When Click on setmore staff login to enable the staff login is then created in the SetMore account
of yours and an email will be sent to you.
Remember one thing that your staff members will not have any administrative privileges in your setmore account, otherwise they won't be able to update your business information or change anything. There is good privacy maintained in the setmore account due to which one staff member is not able to see or change the appointment calendar of any other staff member.
---
Setmore client Login
Actually, SetMore believes in keeping the things very simple, fast and obvious.
It is very difficult to manage a business. You also may have some customers who are really not that much familiar with the process of booking appointments from the web. Sometimes, you may receive direct phone calls from customers.You definitely need an automated system to manage your customers and staff's logins.Your customers are able to schedule online appointments from your SetMore booking page.
Steps to setup an appointment
1. Do your SetMore Account Login and go to "Settings".
2.From home page go through SetMore Settings and then click on "View my booking Page".Then copy URL of your booking page.
3.Now it's turn to copy url from view booking page. Choose the "Service" that you are interested in
to book an appointment.
4. Then, choose the 'service provider' you would want to provide the service from.
5. Next, choose the date and time. Select the date from the calendar which is on the left and choose an appointment slot from the column at right.
6. Fill in contact details after selecting date and time of appointment.
7. For reference customers will provide their contact details. Fill in your details of contact and click "Continue".
8.Customer confirms the appointment and contact details. Verify the information and then click "Book appointment".
9.The appointment will appear in your calendar as soon as the appointment is booked. You will get a confirmation email,confirming the email your appointment is booked.
---
Setmore account delete
    If you are not satisfied by setmore then you may delete or deactivate your account. When you close or delete your account, ensure about backup of your staff data and customers. Because if in case your data will delete then you are not able to retrive it. In the support article, Export Schedule feature described from which you can export previous appointment data.
You'll get a confirmation email, when you delete your account. Later on, if you change your mind then setmore also provides you with a reactivating link in the same email.
Attention Premium users:
Before you can delete your account, first downgrade your account to a free plan. It will help to ensure that after deleting your account you are not billed erroneously.
Deleting your Setmore account
1.In the top right corner there's an Account icon. Click that Account icon. From the dropdown menu select your Account Plan .
2. click the "Close my account" link which is all the way down to the very bottom in the Account Plan menu.
3.You also have to give a brief description about the problem that you face while using setmore and why you are deleting account.It will help setmore to improve themselves for other users. To make it official click the "Close My Account" button when completed.
4. You'll get a confirmation message when the deactivation is successful.
---
Setmore features
feature of Reviews
Setmore offers you the features of customer review and feedback tools built-in. On your Booking Page, customers will post a review about the quality of service they receive, as you book appointments with customers online. It gives the complete data of reviews and ratings ,which makes other customers to check quality of service.
Scheduling
The success of a business is proportional to the service that you are providing to your customers. To manage your whole business and your scheduling responsibilities you've got more time and resources. If you want to master the art of booking appointments, setmore which is a free online scheduling tool provides us all the required features and functionalities. As it is easy to use and digital your customers are enabled to schedule their own appointments online.
Recurring appointments
You are standing near your favorite coffee shop and you want to discuss a business proposal with your friend.This type of condition is manageable if such meetings occur once, but if your business grows very fastly on scheduled consultations and appointments, you definitely need a powerful scheduling tool for your bookings which is Setmore.
Email reminders
The feature of email reminders comes with the free version of Setmore. You just provide information about how early an appointment you want the reminder to go out. Automatically, your customers will notify appointment reminders about their upcoming appointments. It includes some  basic information.  
Text reminders
To make sure your customers show up with Setmore Premium, you are able to send out customizable text/SMS reminders before an appointment, automatically.
Facebook booking
By using Setmore customers will be able to schedule appointments with you and it becomes more beneficial when you linked it to your Facebook business page. With just one tap, your Setmore Booking Page will get more customers that facebook will send
Online payments
To process all transactions you're getting from your appointment calendar you Need to find a way to take payments from your customers and also grow business with that. So for that Stripe with your Setmore account . You can generate spreadsheets for keeping records and also for accounting purposes. To identify which of your customers is paid up, Setmore will provide all your information regarding transaction to appointment histories.
app for iOS and Android
You may improvise and scale your business using the Setmore app. You may observe a slow but steady transformation in the tech world nowadays. And it is pointing out towards the rising bright future. Generally, people like to use and they are also preferring smartphones instead of pc's and laptops. So due to this changing situation Setmore is strongly believing in their Setmore Smartphone appointment app which is now becoming the face of the changing world. And it will also help you to stay a step ahead because of instant access to your appointments.
Appointment and classes
You are able to schedule Classes with a fixed date/time in Setmore. You are also able to fix multiple attendee slots. If you want to host a class or session for a large number of people then it is a very effective feature for you to use.
In Setmore, you have to create a class first, and then you add sessions to it and then add your customers also. For a specific class at a particular date and time your customers are able to book their attendance.
2way calendar sync
In the Premium version of setmore you are able to set up a two-way sync between this software and your Google calendar. This feature is an exchangeable feature in which you are able to export your all appointments and data related to it on your google calendars. And also you can import your google events to your setmore calendar. Please ensure that both calendars are always up-to-date because then only the sync will takes place.
You are not able to export the appointments which appear before activation of sync.
---
Pricing
Pricing options you get: Free version, Subscription version
Free Trial: Available
In the Free version you may get the following features such as Unlimited customer profiles, Unlimited appointments, Up to 4 staff profiles, 24/7 support, Customizable Booking Page, Integrate with Square, Automated email reminders. These features are used for small business and solopreneurs.
Premium version is generally about $25 USD/ month to $199 USD/year. As it is a premium version it offers you some more and interesting and exciting features. The features are generally all Free version features with 5-20+ staff profiles, 2-way calendar sync, Text reminders, Recurring appointments, Online payments with Stripe or Square, Recurring classes and many more. Due to this you will definitely scale your business to a large extent.
---
Limitations
For employee scheduling software, Setmore is our best choice for a booking platform,but still it is limited in scope . For service-based companies, This is not a drawback, but all they need may be the booking help  , but if your business wants an all-rounder scheduling solution, isn't it.
The paid version has a limitation of 20-user. We were also a little concerned about these. For companies with the added step of adding more users to an account, is still relatively small workforce. For a premium plan it seems odd. We can understand this kind of restriction on the free version.
---
conclusion
      With the Overall review Setmore is a very good tool to schedule your appointments and manage so many different features also. So I suggest you this software for your business.
---